Home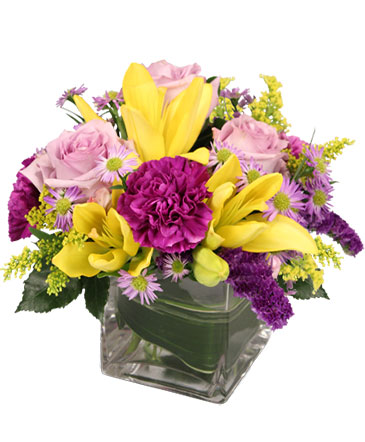 Be bold and make a statement with this unforgettable arrangement! The impeccable yellow Asiatic lilies are accented beautifully by the lovely lavender roses, pretty purple carnations, and alluring purple statice, creating a superb bouquet. This arrangement is bound to make an impact!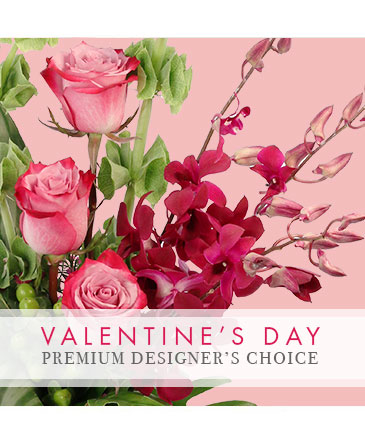 Valentine's Day
Premium Designer's Choice
Everyone loves flowers on Valentine's Day, but this year, get them something extra special with our Designer's Choice arrangement. Crafted with beauty and care, these flowers will have them falling head over heels for you. Send a romantic bouquet to show them your gratitude for all they do.
We accept orders Saturday and Sunday for funeral work. Please call 337-786-3161 and our answering service will be glad to assist you.
Dear Customers,
As the coronavirus situation continues to evolve, we know it is on the top of our customer's mind and we belive it's important to share the steps we are taking to keep you and our employee's safe.
We are monitoring, this situation, and as any usual event, we will watch what's happening locally and adjust business operations and policies as needed. Currently our store is observing new hours 9am-5pm and delivering daily.
First and foremost, we are taking preventative measures to keep our shop ultra safe and to maintain a healthy enviroment. The store is cleaned after each day.
For those who wish, we are now offering curbside pick up during our new shop hours. You may easily order by phone or on our website www.littleshoppeofflowers.me Just call when you get here and will run the item out to you or set them outside if requested due to social distancing concerns. Prepay is available over the phone as well.
***CALL US! 337-786-3161*****
*****Can't be there? Send Flowers * We Deliver
*****Flowers have the power to speak volumes, even when, at times we find ourselves lost for words. . . . .
Thank You and God Bless,
Christy B. Matheson
Small Local Business Owner.................................................